New Camera System Coming to SRSC
Update 5/14/2023 – The new security camera system installation has begun. All existing cameras in and on the clubhouse have been replaced with new cameras.
The poles that cameras will be mounted on for the pistol bays were installed today. The cameras for the pistol bays, 100 and 300-yard rifle ranges, and the front gate, will all be installed once power is run to the poles and 300-yard range.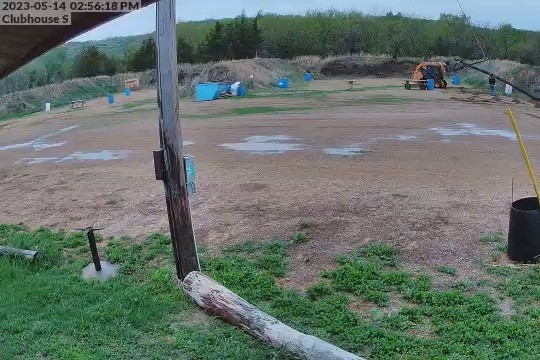 Original Post:
A new security camera system will be installed at Sioux River Sportsmen's Club.
At the April 6, 2023 SRSC board meeting, the board approved a budget of $14,500 to install a camera system that will provide coverage of the entire facility, including the gate.
Work has already begun on the system. Two used electric poles that were donated by Xcel Energy will be used to mount some of the cameras. All video will be stored on a secure cloud server that can be remotely accessed.
At times over the next month or so, some parts of the range may be closed while work is going on, but it will be isolated to individual bays where allowing shooting would be unsafe for those installing equipment.