USPSA at Sioux River Sportsmen's Club in 2020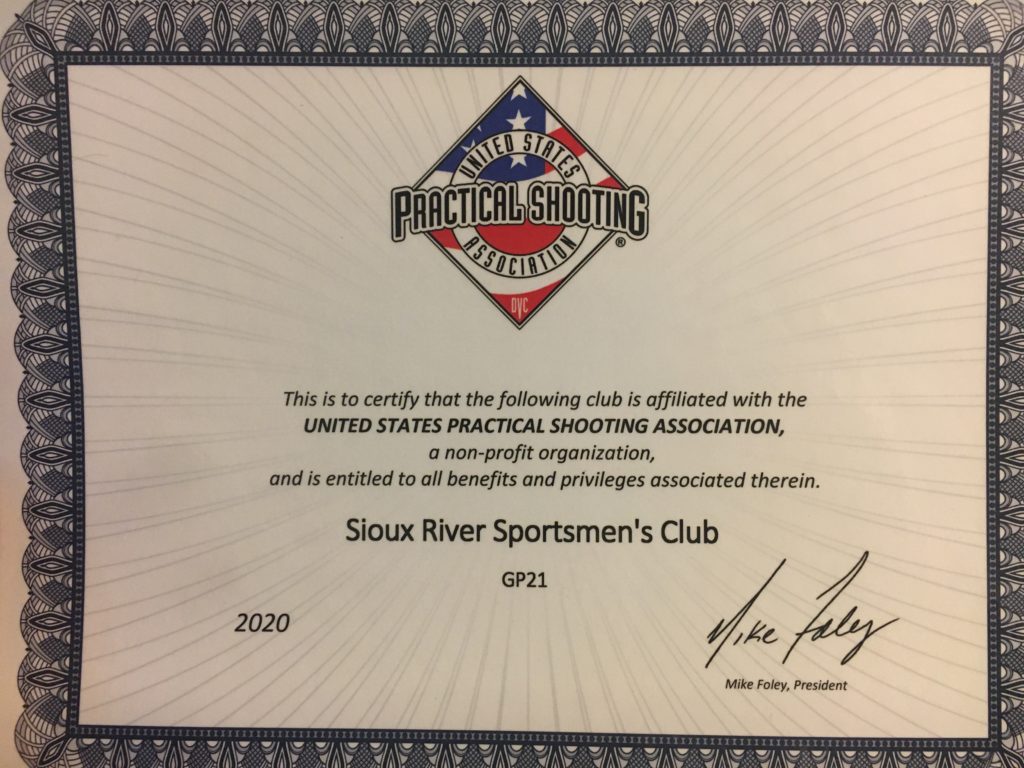 Sioux River Sportmen's Club is now a sacntioned USPSA club starting in 2020. A match schedule will be coming soon.
USPSA (United Stated Practical Shooting Association) sanctions clubs and matches throughout the country. Pistol matches are the primary matches but we will be doing some rifle only, 2-gun, and 3-gun matches under the USPSA Multigun ruleset.
A schedule of matches will be out as soon as possible.
If you have any questions about USPSA at Sioux River Sportsmens Club, Andy Erickson is the club contact for it – andy@siouxfallsshooting.com or 605-951-0477.