Pistol Bay Project Update
Progress has been made on the pistol bay project.
Sand has been hauled in and moved to form the inner portion of two and part of a third bay. These sand berms will be covered with dirt as money, weather, and time allow.
The new bays are closed for use as they are not complete. Firing into them will cause a rapid deterioration of the bay.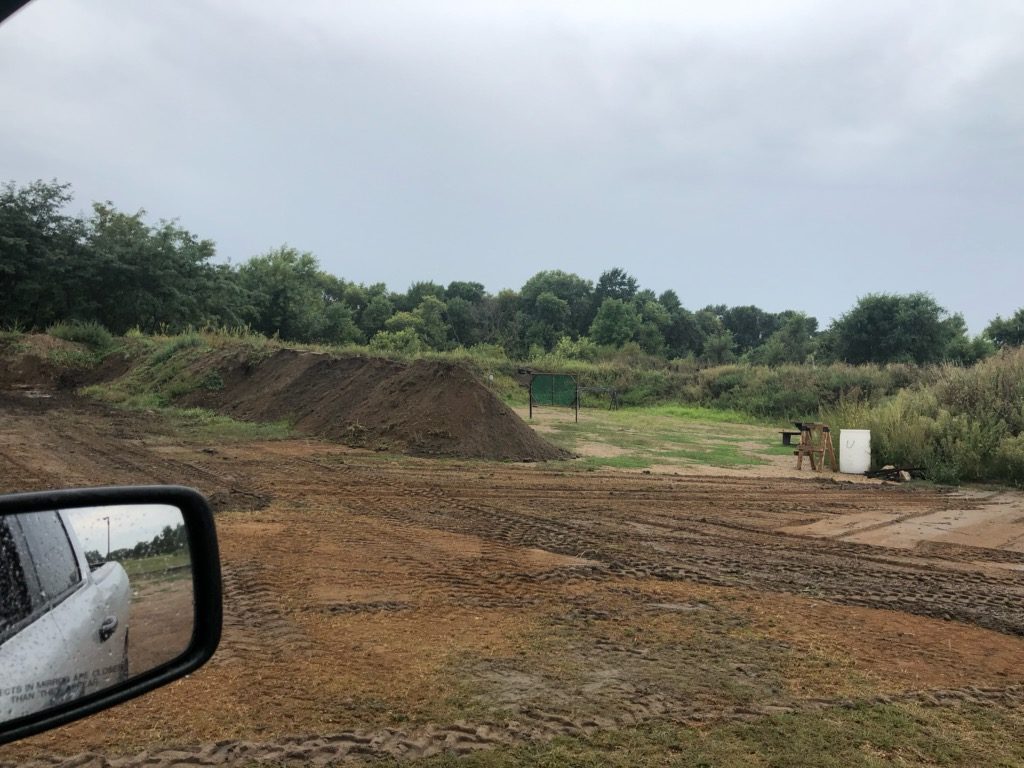 The plan is to eventually get up to a total of 7 bays that can be used for pistol as well as short range rifle and shotgun. The berm along the rifle range will eventually extend all the way to the current pistol bay and form the back wall of two more bays.